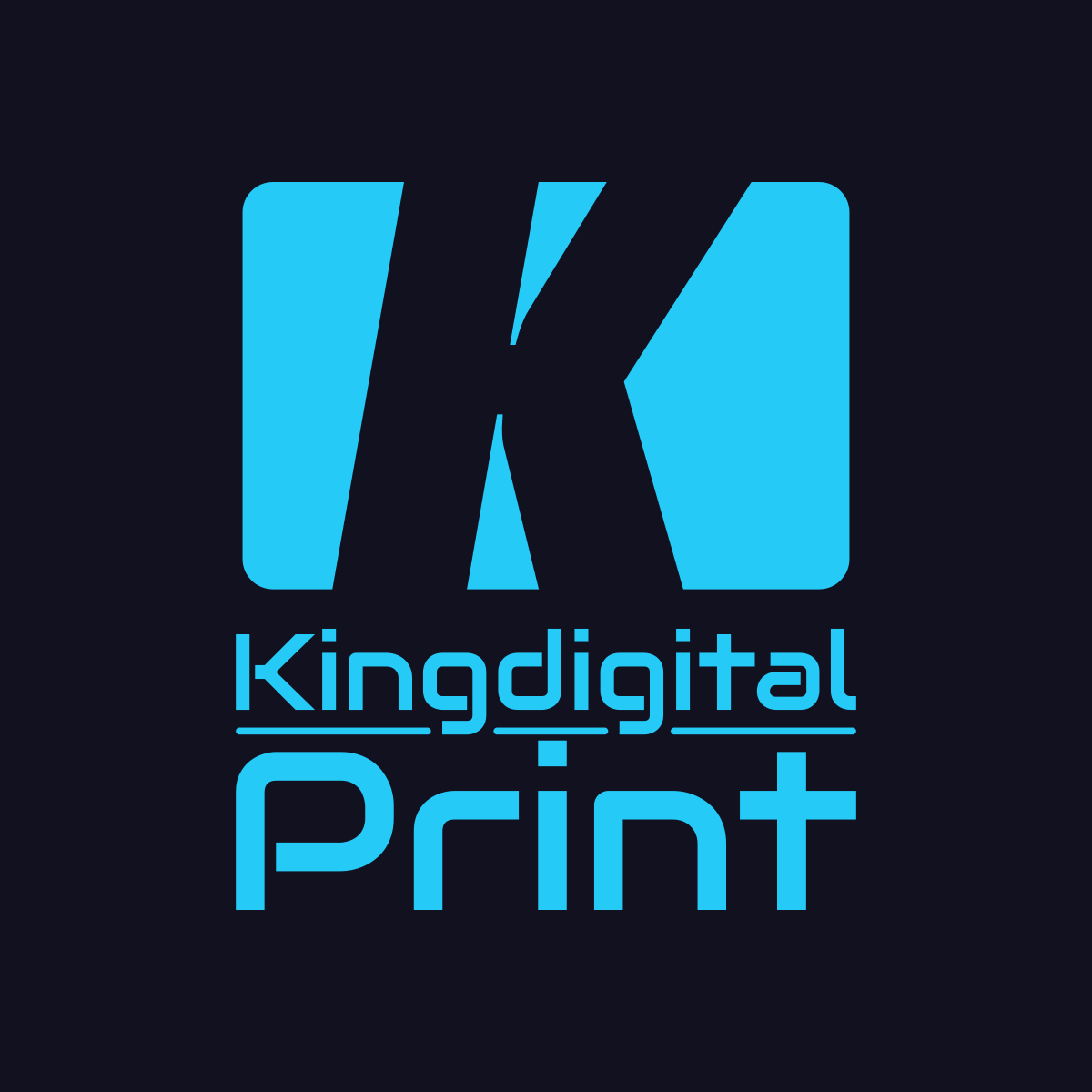 Kingdigital Printing Brisbane
Running a business requires more than just a great product or service. You need a powerful way to market it to the right audience. That's where we come in. Kingdigital Print is your ultimate digital printing partner for your business in Brisbane. Using the most advanced printing technology, we create high-quality marketing materials that make sure your brand stands out from the crowd.
Our printers take your ideas and translate them into highly effective marketing materials. Whether you're staging a trade show booth, handing out pamphlets at a business event, or running a direct mail campaign, our print materials can help capture and retain customer attention, converting it into sales.
Kingdigital Printing - Custom Marketing Materials Printing in Brisbane
Whether you're a small business owner juggling multiple roles or a marketing manager in a medium-sized enterprise, you know that finding suitable promotional materials can be a challenge. But here at Kingdigital Print, our range of products includes everything from business cards and brochures to posters and letterheads.
We work with a wide variety of clients including marketing agencies, real estate firms, corporations, event organisers, retailers, and schools, so you can be assured of our ability to understand your business requirements.
Setting the Standard in Custom Booklet and Brochure Printing in Brisbane
At Kingdigital Print, we care about your business and the customers you want to recieve. Setting the bar high for quality and innovation, our booklets and brochures aren't just informative; they're designed to captivate. Every element is designed to make a great impression on your customers or prospects.
We work with you to create compelling narratives and layouts, making your brochures a pleasure to read. And our advanced digital printing technology ensures that every brochure looks its best, with vibrant colours and crystal-clear images.
Printed brochures offer a tactile and personal experience that can help your brand cut through the noise and resonate with your audience. With multiple sizes and formats available, you can craft just the right brochure for you.
Custom Letterhead and Business Card Printing to Distinguish Your Brand in Brisbane
Kingdigital Print is also your partner for custom letterhead and business card printing. With a professionally designed and printed letterhead, your business correspondence carries an air of credibility and professionalism. And our sleek, durable business cards are not just a means to convey contact information; they're a powerful extension of your brand identity.
Letterheads and business cards are integral to your corporate communications. They send a clear message about your brand's visibility, professionalism, and quality. That's why we take great care to ensure these print materials are not just functional, but beautifully designed and impeccably printed.
So whether you're networking at a conference, meeting a new client, or simply running day-to-day operations, let our custom print solutions do the talking for your brand with every interaction.
Why Choose Kingdigital Print for Digital Printing in Brisbane?
What makes Kingdigital Print different in terms of digital printing? Here's why we stand out:
Function Meets Form: We believe that the best print solutions combine aesthetics and functionality. That's why we offer a wide range of materials and finishes, giving you both beautiful design and practicality.
Quality Above All: With over 25 years of experience, we have the skills and technology to deliver consistently high-quality prints. Every project undergoes quality checks to guarantee the best results.
Eco-Friendly Approach: Kingdigital Print is committed to sustainable printing practices. We use eco-friendly materials and inks, working to minimise waste in all our operations.
Responsive, Personalised Service: Our team is always ready to listen and respond to your business needs. We make the process simple and stress-free, from initial consultation right through to printing and delivery.
Effective Print Marketing with Kingdigital Print in Brisbane
Print marketing can feel intimidating if you're unfamiliar with it. But don't worry, our experienced team is here to guide you. We'll explain all the print options available, help you choose the most effective materials for your goals, and design the perfect marketing materials for your business.
Know what you want your print materials to achieve, whether it's raising brand awareness, generating leads, selling a product, or more. Next, work with our team to develop a clear, compelling message that fits your brand and resonates with your audience.
Finally, invest in high-quality printing. When it comes to print marketing, quality matters. A well-designed, professionally printed brochure can inspire trust and confidence in your brand. Quality is an investment that can provide significant returns.
Ready to revamp your marketing with high-quality, custom marketing materials printed to perfection? Contact Kingdigital Print today at print@kingdigitalprint.com.au. Let's work together to make your brand bring more to your business!
Frequently Asked Questions for Digital Printing in Brisbane
What kind of digital printing services does Kingdigital Print offer in Brisbane?
Kingdigital Print offers a comprehensive range of digital printing services in Brisbane. This includes the printing of custom marketing materials such as business cards, brochures, posters, letterheads, booklets, and more. Our team can help design and print effective marketing materials tailored to your business.
How does Kingdigital Print ensure the quality of our digital printing services in Brisbane?
Kingdigital Print has over 25 years of experience in digital printing services in Brisbane. We utilise the most advanced printing technology and conduct quality checks to deliver consistently high-quality prints. The brand places quality above all else in its operations.
What sets Kingdigital Print apart from other digital printing companies in Brisbane?
Kingdigital Print stands out due to our commitment to quality, personalised services, and sustainable approach to print operations. We offer a blend of aesthetics and functionality and provide attentive, personalised service from initial consultation to printing and delivery. In addition, we use eco-friendly materials, and inks, and reduce waste.
How can custom marketing materials printing from Kingdigital Print help my business in Brisbane?
Custom marketing materials can help your Brisbane business stand out by showcasing your brand, services, and products. We help you make an effective and lasting impression on potential clients.
How can I contact Kingdigital Print for digital printing services in Brisbane?
You can get in touch with Kingdigital Print for digital printing services in Brisbane by emailing us at print@kingdigitalprint.com.au. We are more than willing to help you revamp your marketing with high-quality, custom marketing materials.